Media/Links
Challenges for Indigenous leaders 'are many,' but so are the people working to change things
This interview with me in Canada's 'The Globe and Mail' includes ideas about leadership from an Indigenous perspective including the Wayfinding Leadership approach of 'Calling the Island to You' and taking an 'Ambicultural' approach. Thank you Professor Karl Moore and Wáhiakatste (Wahi) Diome-Deer for being such amazing interviewers (pulling out some of those stories!) and for creating a space for Indigenous leadership through your phenomenal series. The artwork by Chief Lady Bird captured wairua, spiritual essence so beautifully, the intricate detail in my top is stunning. Read the article

100 Māori Leaders
Te Rau Matatini has launched 100 Māori Leaders. Journey through the words of achievement, perseverance and hard work that have been prepared for each leader to showcase the width and breadth of those leaders of today who influence and contribute to Māori health and wellbeing. 100 Māori Leaders aims to inspire the Māori health workforce, our communities, our whānau and rangatahi to generate a passion so they may aspire to careers in health, working with Māori, for whānau. Visit 100 Māori Leaders to experience the positive realisation of Māori health leadership today, and into the future. Be inspired. Aspire.
Read about all the leaders here and the one on me and my amazing mum!
NZ firms could learn from Māori business approach
A new report has found kaitiakitanga is at the centre of the way Māori do business. Associate professor... Chellie Spiller said quadruple bottom lines focused on social, environmental, economic and cultural bottom lines in separation from each other. "A kaitiakitanga approach looks at all of those in interwoven relationships." Mrs Spiller said it's an exciting time for Māori organisations as they re-imagine what their businesses look like moving into the future "I think there's a general sense of confidence amongst Māori business about managing the tensions between kaitiakitanga on one hand and being commercially viable on the other." Read the article
What it takes to be a Global CEO
Dr Spiller says New Zealand is at the forefront of diversity and cultural heritage. "Maori values have a lot to teach us about relationships. The wisdom contained in Maori values developed over the aeons in relationship to the world around us, help us create relational trust and wellbeing... where creating a culture of belonging is at the heart of diversity, inclusion and intercultural awareness,"
To read the full National Business Review article you will need a subscription https://www.nbr.co.nz/subscribe/209516
Radio NZ Interview with Wallace Chapman
Maori Television cover the book launch of Wayfinding Leadership
The segment about the book starts at 22:29 http://www.maoritelevision.com/…/sh…/te-kaea/S12E349/te-kaea
Chellie Spiller on Rethink TV discussing the Maori Economy
Indigenous values new business spur
NZ Herald
Wednesday Sep 2, 2015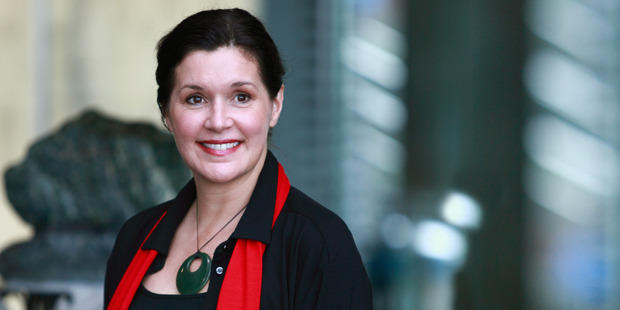 Dr Chellie Spiller, Associate Dean of Māori and Pacific at the University of Auckland Business School and whose iwi is Ngati Kahungunu, says indigenous graduates want to use their business and indigenous knowledge in the work place. "They are set to make large contributions to indigenous, New Zealand and global economies, at the same time re-shaping what it means to be successful in business; it's really exciting to see." Read the article
How ancient wisdom can improve the workplace
UABS Insights, Universty of Auckland, August 2015
by Vaughan Yarwood
Indigenous cultures are a source of values and behaviours that can enrich our working lives and help restore the balance we lost with industrialisation, says Dr Chellie Spiller. Embracing those values can transform organisations, increase employee satisfaction, and make them more attractive to potential new hires. "Indigenous values promote belonging, reciprocity, and mutuality. They teach how to live in concordance with each other and with the world," says Dr Spiller, who is Associate Dean Māori and Pacific, and a senior lecturer in the Business School's Department of Management and International Business.
Read the article
Ancient wisdom helps Maori students navigate business
Financial Times of London
May 13, 2015 by Conrad Heine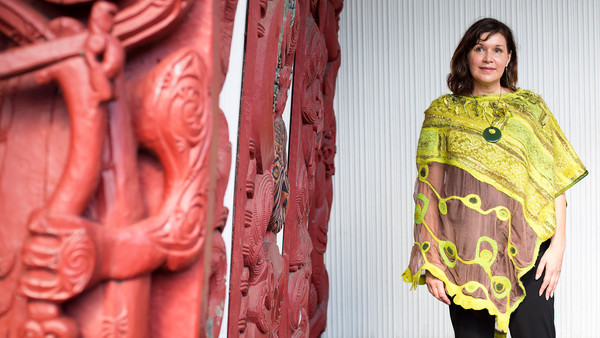 Not far from the sparkling Waitemata harbour sits the University of Auckland Business School, where sharp modern lines contrast with the carved portals of the university's marae (meeting house). Chellie Spiller, the New Zealand school's associate dean for Maori and Pacific, evokes the journey of the waka, the Maori oceangoing canoe, to explain the values taught on Auckland's postgraduate diploma in business in Maori development. Read more
Leading for the Future
Uninews, Universty of Auckland, March 2014